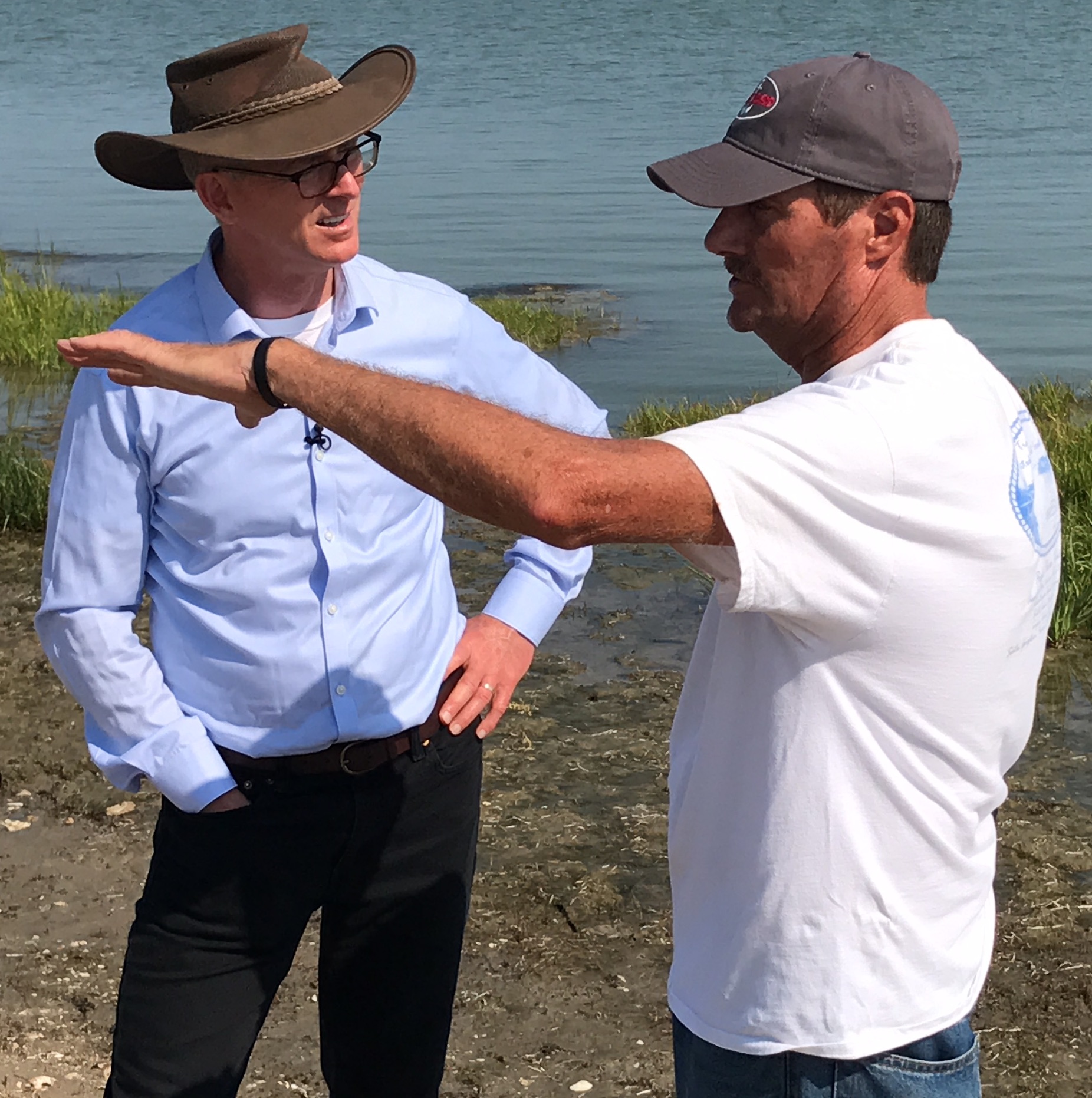 Citizens Climate Education encourages bipartisan support for climate solutions. While people on the Left, Right, and in the Middle might disagree on many issues, Climate Change is one that can bring us together. But this is not always easy to do. It requires listening deeply to others who hold views on issues and policies that differ from my own. 
Climate advocates are wondering: In a time of tense partisan divisions, how can I learn to listen to someone from a different political party? How might I identify shared values and common ground?  In this episode of Citizens Climate Radio we will get some practice in listening. We will hear from the political the right and the left.
Bob Inglis is the Executive Director of republicEn.org. He was elected to the U.S. Congress in 1992, having never run for office before and he served a pair of six-year terms (1993-98, 2005-10). In 2011, Inglis went full-time into promoting free enterprise action on climate change and launched the Energy and Enterprise Initiative ("E&EI") at George Mason University in July 2012. In the fall of 2014, E&EI rebranded to become republicEn.org. republicEn.org is an online grassroots community of over 10,000 Americans educating the country about free-enterprise solutions to climate change. 
Bob shares some of his own journey about how he got into the climate work, and he tells us about the lessons he learned in reaching out to fellow conservatives. He also reveals to us his thoughts and feelings about the January 6th storming of the US Capitol by supporters of then President Donald Trump.  
The Art House
In the Art House we feature song leaders Annie Patterson and Peter Blood. They are liberal Quakers in New England who have been leading singing for over 30 years. They talk about the songs that motivate and inspire climate advocates. Some are protest songs and others are beautiful ballads. They discuss the role of music in social movements as they offer up their own tiny desk concert. 
Annie and Peterson are the creators of the Rise Up Singing and Rise Again Song Books. These songbooks take on social justice issues like racism, poverty, inequality, and sexism. See them in action on the Rise Up and Sing YouTube channel. 
You can hear standalone version of The Art House at Artists and Climate Change. 
Good News Report
We partnered with Yale Climate Connections to bring us good news out of Hammond, Indiana. After a coal-fired power plant shut down in 2012, the city had to figure out what to do with the site while also replacing the lost tax revenue the plant closure created. They came up with a creative solution. 
If you have good news to share, leave a voice mail at 518.595.9414. (+1 if calling from outside the USA.) 
Dig Deeper                                                                      
We always welcome your thoughts, questions, suggestions, and recommendations for the show. Leave a voice mail at 518.595.9414. (+1 if calling from outside the USA.) You can email your answers to radio @ citizensclimate.org  
You can hear Citizens' Climate Radio on iTunes, Spotify, Stitcher Radio, SoundCloud, Podbean, Northern Spirit Radio, Google Play, PlayerFM, and TuneIn Radio. Also, feel free to connect with other listeners, suggest program ideas, and respond to programs in the Citizens' Climate Radio Facebook group or on Twitter at @CitizensCRadio.