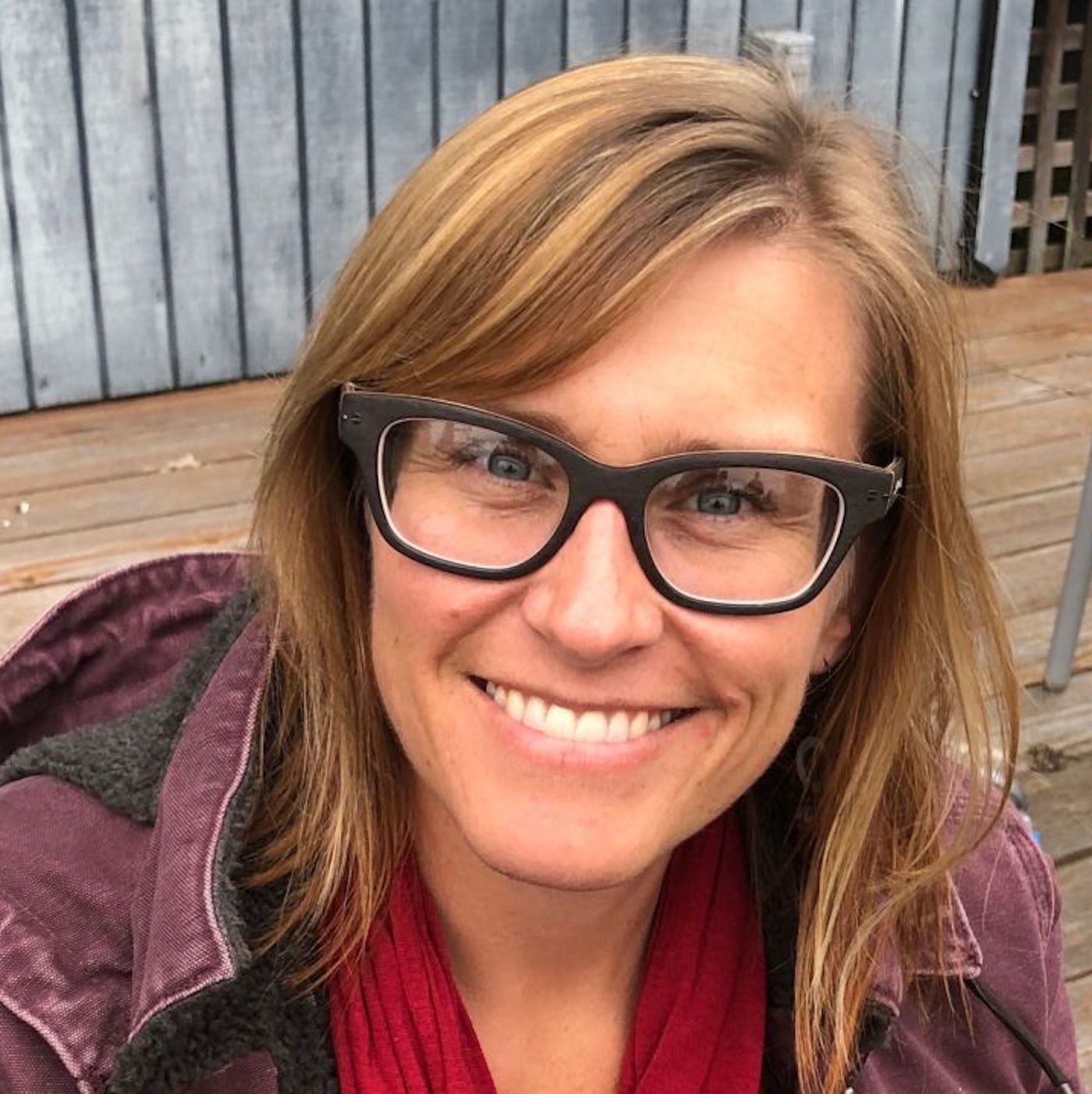 If you are feeling up,  down or somewhere in between, hopefully by the time you finish this episode you will feel encouraged in the great work you are doing. 
Dr. Krista Hiser is teaches  at Kapiʻolani Community College and is currently serving as the Director of the Center for Sustainability Across the Curriculum in Hawaii. Her research uses focus groups, interviews, and reflective writing to learn more about student and faculty perspectives on climate change and sustainability. To share the findings she and her colleague Matthew K. Lynch co-wrote the paper, Worry and Hope: What College Students Know, Think, Feel, and Do about Climate Change. It appears in the Journal for Community Engagement and Scholarship. 
This study is being replicated at universities in the USA and reveals how students are feeling about climate change and where they are learning about it. With this data, Kr. Hiser leads workshops to help faculty expand their teaching strategies in order to help students manage complex emotions related to our climate predicament. 
Dr. Hiser has published on community engagement, service-learning, organizational change, post-apocalyptic and cli-fi literature. She is also the author of Field Notes: Teaching Climate Change in Higher Education, a blog available through Medium.com
The Art House
Sarah Jaquette Ray is a professor of environmental studies, a writer, and a mom. She doesn't necessarily see herself as an artist. In taking on climate change though, she recognizes the essential role of the arts. On Earth Day 2020, in the midst of an urgent Coronavirus pandemic, she published a book that is helping people navigate their strong feelings about climate change.  
A Field Guide to Climate Anxiety: How to Keep Your Cool on a Warming Planet, provides practical insights and proven techniques for keeping focused on pursuing solutions for a complicated and challenging topic. With warmth, humor, and expertise, Sarah Jaquette Ray will help you better know how to stay engaged without becoming overwhelmed. 
Host Peterson Toscano says, "Reading Sarah's book, I saw how the concepts she covers are not just helpful for students in high school and college. They also are questions and issues artists who are engaged in climate work consider all time. For storytellers, Sarah suggests we adjust the lens of how we look at climate stories. Telling the stories that will have the most impact takes real work."
You can hear standalone versions of The Art House at Artists and Climate Change
Good News Report
Dr. Anthony Leiserowitz from Yale Climate Connections shares some good news in addressing a long history of injustice. He chats with Cate Mingoya of Groundwork USA, a network of environmental justice organizations. In order to fight inequality in their neighborhoods, some city residents are using maps to reveal what they have known for a long time. They show how racist housing policies of the past have left residents more vulnerable to the impacts of climate change today.
Mingoya says the maps show how the impacts of redlining persist, and provide an important tool for local residents, "to sit down with their local government, with elected officials, with leaders in their community and say, 'You need to explain why this is still the case and you need to explain what you're going to do to make things look a little bit different.'"
If you have good news to share, leave a voice mail at 518.595.9414. (+1 if calling from outside the USA.) 
Dig Deeper     
We always welcome your thoughts, questions, suggestions, and recommendations for the show. Leave a voice mail at 518.595.9414. (+1 if calling from outside the USA.) You can email your answers to radio @ citizensclimate.org  
You can hear Citizens' Climate Radio on iTunes, Spotify, Stitcher Radio, SoundCloud, Podbean, Northern Spirit Radio, Google Play, PlayerFM, and TuneIn Radio. Also, feel free to connect with other listeners, suggest program ideas, and respond to programs in the Citizens' Climate Radio Facebook group or on Twitter at @CitizensCRadio.