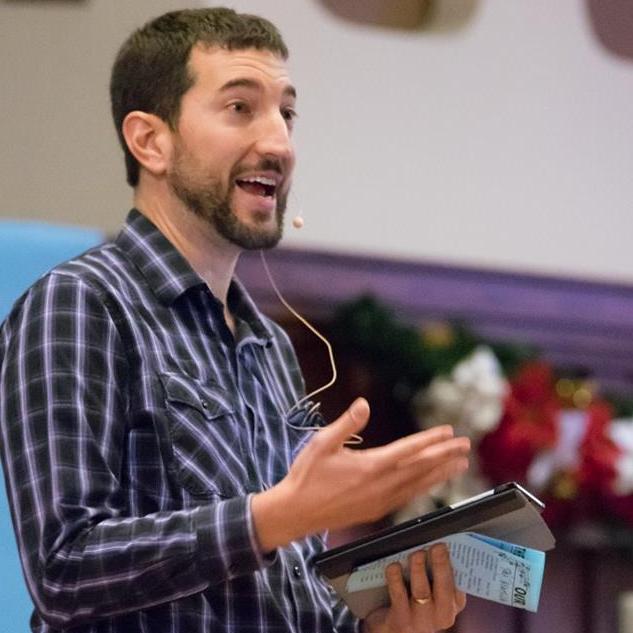 Three American Evangelicals consider faith, theology, and global warming. Kyle Meyaard Schaap, National Organizer and spokesperson for Young Evangelicals for Climate Action (YECA) and Corina Newsome, YECA steering committee member on the diversity and civic engagement subcommittees, along with Rev. Josh Gibson, pastor of Emmanuel Bible Fellowship Church in Sunbury, PA, chat with host, Peterson Toscano about the Bible, stewardship, loving our neighbor, heaven, and earth. Discover how these Evangelicals approach the often political topic of climate change, and learn how to connect with Bible believers, who may not be environmentalists but care very much for what happens to people and to our earthly home. 
Art House
In response to the question, What Does the Bible Say About Climate Change? Tony Buffusio from the Bronx, NY (a comic creation of Peterson Toscano) tells the story of Joseph in the book of Genesis. Joseph lives in Egypt during a time of temporary regional shifts in the climate. Not only does he predict changes in weather patterns, he developes a plan of how to look after the people. Peterson is a Bible scholar with a passion for looking after the welfare of people who are affected by extreme weather events.
Puzzler Question
We hear from Jay Greene in Salisbury, England. She tells us what her faith has to do with climate change. 
Since this is such a rich question, we want to keep it open another month. 
Louis, someone you know from your faith community asks why are you involved in climate change work. You say, Lots of reasons, but a big part is because of my faith. Louis looks puzzled. He asks, Climate Change? What's faith got to do with it?

So what do you say to Louis? How is climate change connected to your faith or religion or spiritual practice? How is climate change connnected to your faith or religion or spiritual practice? What do you have to add to this topic?
Send your answers to Peterson by December 10, 2018. Leave your name, contact info, and where you are from.
You can email your answers to radio @ citizensclimate.org or leave a voicemail of 3 minutes or less at 518.595.9414. (+1 if calling from outside the USA.) 
Dig Deeper
Here is a listing to the various Bible passages referenced in Ep 30. You can look up these verses at
BibleGateway
.
Genesis 1:26, Genesis 2:15, Leviticus 25:4, Pslam 24:1,2, Psalm 104:10-15, Colossians 1:15, Revelation 21, Matthew 25:31-46, Romans 8:19-21
You can hear Citizens' Climate Radio on iTunes, Stitcher Radio, SoundCloud, Podbean, Northern Spirit Radio, Google Play, PlayerFM, and TuneIn Radio. Also, feel free to connect with other listeners, suggest program ideas, and respond to programs in the Citizens' Climate Radio Facebook group or on Twitter at @CitizensCRadio.
If you listen on iTunes, please consider rating and reviewing us!