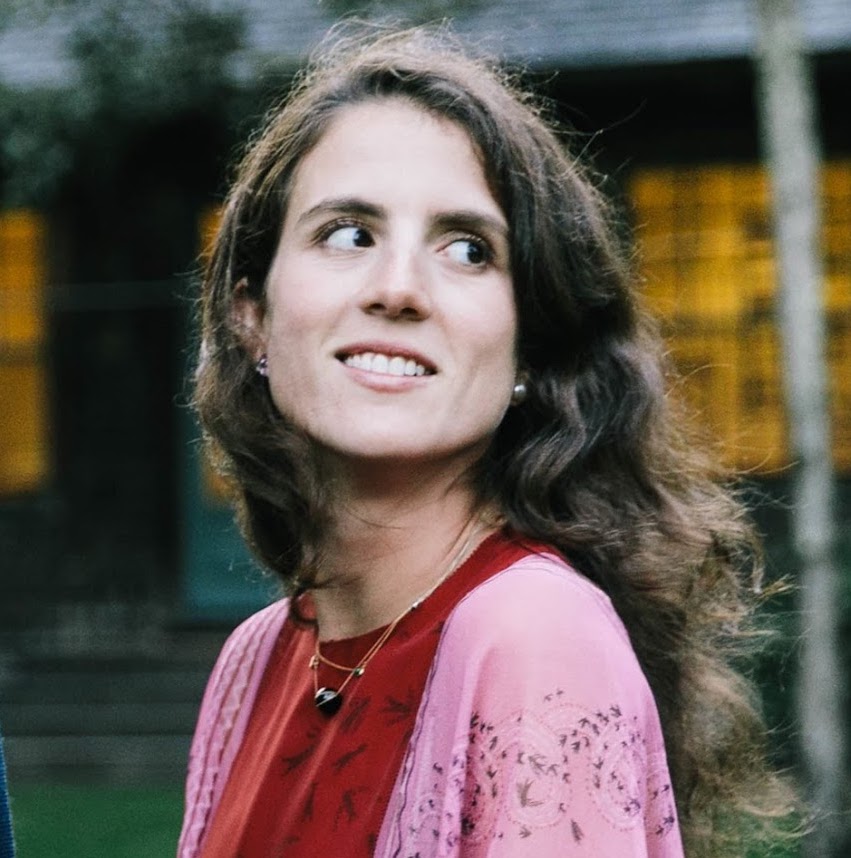 Tatiana Schlossberg is the author of the new book, Inconspicuous Consumption.  In it she highlights just how good we are at being bad when it comes to fossil fuel pollution. She exposes the pollution generated by four major industries--Fuel, Food, Internet, and Fashion. About the book, Bill McKibben writes, "[Schlossberg] deserves real credit for coming through her journey into the guts of the consumer machine with a clarifying insight: We aren't going to solve our problems one consumer at a time. We're going to need to do it as societies and civilizations, or not at all."
In her conversation with host, Peterson Toscano, Schlossberg dives into the the vast world of fashion and the extreme pollution the industry produces, and how this pollution contributes to global warming. She focuses on specific sectors including denim and the production of jeans.
In writing about cotton, Schlossberg points out, "It's grown in more than sixty-five countries around the world, makes up about one-third of all the fibers used in textiles, takes up about 3 percent of global agricultural land, and has a big carbon footprint: producing the world's cotton supply for the use in textiles results in 107.5 million tons of carbon dioxide emissions every year." 
In addition to creating pollution, growing cotton and manufacturing cotton textiles demand a massive amount of water. "Producing one kilogram of cotton requires somewhere between 1,800 and 7,660 gallons of water, depending on where its grown," according to Schlossberg. Once harvested, the cotton is then transformed into fabrics like denim, a process that is also water intensive. Schlossberg states, "as much as 2,900 gallons can be used to produce a single pair of pants (using conventional methods), mostly because of the dyeing and finishing."  
When it comes to the alternatives to cotton, like synthetics, Schlossberg reveals the tremendous greenhouse gas emissions and micro-fiber pollution created every year as a result of the manufacture, use, washing, and disposing of synthetic fabrics. The company that pioneered synthetic fabric, Patagonia, is now hard at work looking for solutions and alternatives. Schlossberg warns pollution from fashion is increasing because of the growing industry of fast fashion, where cheap quick production comes with a hidden ecological price tag. 
In her book and this podcast episode, Schlossberg does a great job of pointing out the many sources of pollution that come from the world of fashion. She readily admits she does not provide many solutions. Her job is to help us understand the scale of the problem. She recognizes the response needs to be in relation to the size of the problem. Individual efforts are not nearly enough. The role of politicians and the political process is vital to bringing about the changes in policy we need. In addition, the role of citizens speaking out about climate change is more important than ever.
Schlossberg helps us consume this heavy topic with plenty of spoonfuls of sugar; her humor, warmth, and hope shine through.  
The Art House
What does it take to create a poetic masterpiece that is also able to express the complex emotions we feel around climate change? Poet Catherine Pierce describes her process crafting her moving poem, Anthropocene Pastoral  Host, Peterson Toscano produces an Art House segment heavily influenced by the podcast Song Exploder. They invite a musician to unpack a song and talk about almost every aspect of it and their creative process. In the Art House, Pierce does something similar for us with Anthropocene Pastoral. The poem first appeared in the American Poetry Review. 
Inspired by the California Super Bloom of 2017, Pierce captures the strangeness of living in a world that is rapidly and dangerously changing but at the same time can be unseasonably pleasant and beautiful. (Tatiana Schlossberg wrote about a Super Bloom for the New York Times.) 
Pierce opens the poem with the line, "In the beginning the ending was beautiful."
In the conversation she reveals the many choices she made as a poet to create the haunting mood of the poem and the lush landscape in it filled with a riot of images, animals, and life. She explains some of the techniques and devices she uses to construct the poem. Then she reads the poem for us.
You can read more of Catherine Pierce's climate change themed poetry online including High Dangerous and Planet.  Pierce's last book of poetry, The Tornado is the World  is about an EF-4 tornado/extreme weather. The filmmaker Isaac Ravishankara produced a beautiful short film out of one of the poems in the collection, "The Mother Warns the Tornado." 
Catherine Pierce is the co-director of the Writing Program at Mississippi State University, and the author of the award winning collection of poetry, Famous Last Words. She is working on a new book of poetry, Danger Days, which continues her exploration of climate change. It will be available in autumn 2020.
Puzzler
Students from Susquehanna University answer last month's puzzler question. Victor, a middle school student is freaking out because of climate change. "What could I even do about?" What does he need to hear?
We also get inspiration from elementary students at the River Valley Nature School who gave a presentation at the Climate Strike event held in Lewisburg, PA.
New Puzzler Question:
After attending the recent climate strikes you ran into your cousin, Kristan. She saw news reports about events around the world. She says, "I love the sign—system change not climate change, but it seems like a total fantasy. They expect everyone to go vegan or something? What systems can we change that will make any difference with climate change? "

Kristan needs some help envisioning the kind of change that you are pursuing. How would you answer Kristan?
Leave your name, contact info, and where you are from. Get your answer in by October, 15, 2019. You can email your answers to radio @ citizensclimate.org or leave a voicemail of 3 minutes or less at 518.595.9414. (+1 if calling from outside the USA.)
Dig Deeper
You can hear Citizens' Climate Radio on iTunes, Spotify, Stitcher Radio, SoundCloud, Podbean, Northern Spirit Radio, Google Play, PlayerFM, and TuneIn Radio. Also, feel free to connect with other listeners, suggest program ideas, and respond to programs in the Citizens' Climate Radio Facebook group or on Twitter at @CitizensCRadio.
If you listen on 
iTune
s, please consider rating and reviewing us!