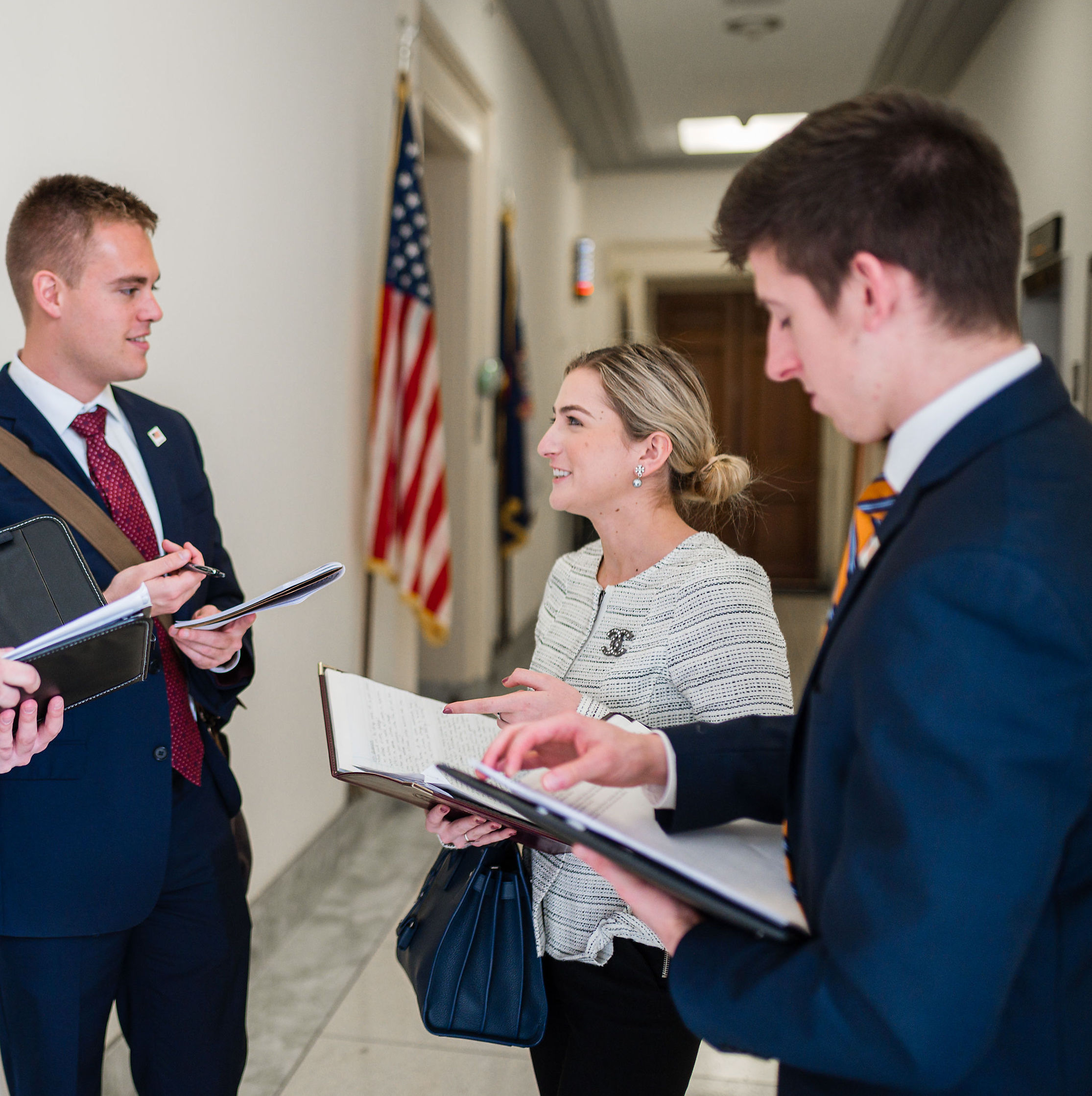 For a long time climate advocates faced skepticism and resistance coming from Republican lawmakers. That is changing. In February Citizens Climate Radio host Peterson Toscano traveled to Washington DC for the first ever Conservative Climate Training and Lobby Days. Nearly 100 people showed up from all over the country, young and older. They met with Republican staff and members of congress to talk about climate change and a path forward.
In this episode you will hear excerpts from interviews with volunteer lobbyists Carlos Simms, Mary Lawing, Katie Zakrzewski,  Isuru Seneviratne, and Cindy Burbank. On a panel of Republican climate leader Alex Flint, the Executive Director at Alliance for Market Solutions spoke during the February event. Mr. Flint previously served as staff director of the U.S. Senate Committee on Energy and Natural Resources. He was the senior vice president of governmental affairs at the Nuclear Energy Institute, and he was a member of President Trump's transition team. He outlines for us the dramatic shifts he has witnessed while speaking with lawmakers.
Jim Tolbert, Citizens Climate Education Conservative Director and Jacob Abel, a Citizens Climate Conservative fellow, provide insider glimpses to the conversations about climate change they have with fellow Conservatives. 
You will learn what has changed in the Republican party, and the new landscape climate advocates lobbying Conservative members of Congress now face. Guests will share what Republicans bring to the climate conversation and the Conservative values that compel them to pursue effective ways to transform our energy economy. You will also receive advice and learn the ways these conservatives are speaking with their family, friends, and elected leaders about climate change.
Dig Deeper
Puzzler Question
We updated last month's puzzler question and made it more personal.
He is the question slightly restated:
In a Zoom call you share your renewed commitment to promote climate solutions and ask your friend, Gretchen, to join your group. Gretchen slowly shakes her head and says, "I am concerned about the planet too, but with so many people affected by Covid-19, I think we are just going to have to deal with that first. Climate action is very important but for so many people right now, there are more pressing issues to address."

The dilemma so many of us face right now is that climate action has been eclipsed by an immediate threat to humanity. How are you dealing with this? How are you navigating this new landscape? How are you adapting? What is a resource you have found helpful? 
Share your answers with Peterson by June, 17, 2020.
Leave a voice mail at 518.595.9414. (+1 if calling from outside the USA.)
You can email your answers to radio @ citizensclimate.org
You can hear Citizens' Climate Radio on iTunes, Spotify, Stitcher Radio, SoundCloud, Podbean, Northern Spirit Radio, Google Play, PlayerFM, and TuneIn Radio. Also, feel free to connect with other listeners, suggest program ideas, and respond to programs in the Citizens' Climate Radio Facebook group or on Twitter at @CitizensCRadio.