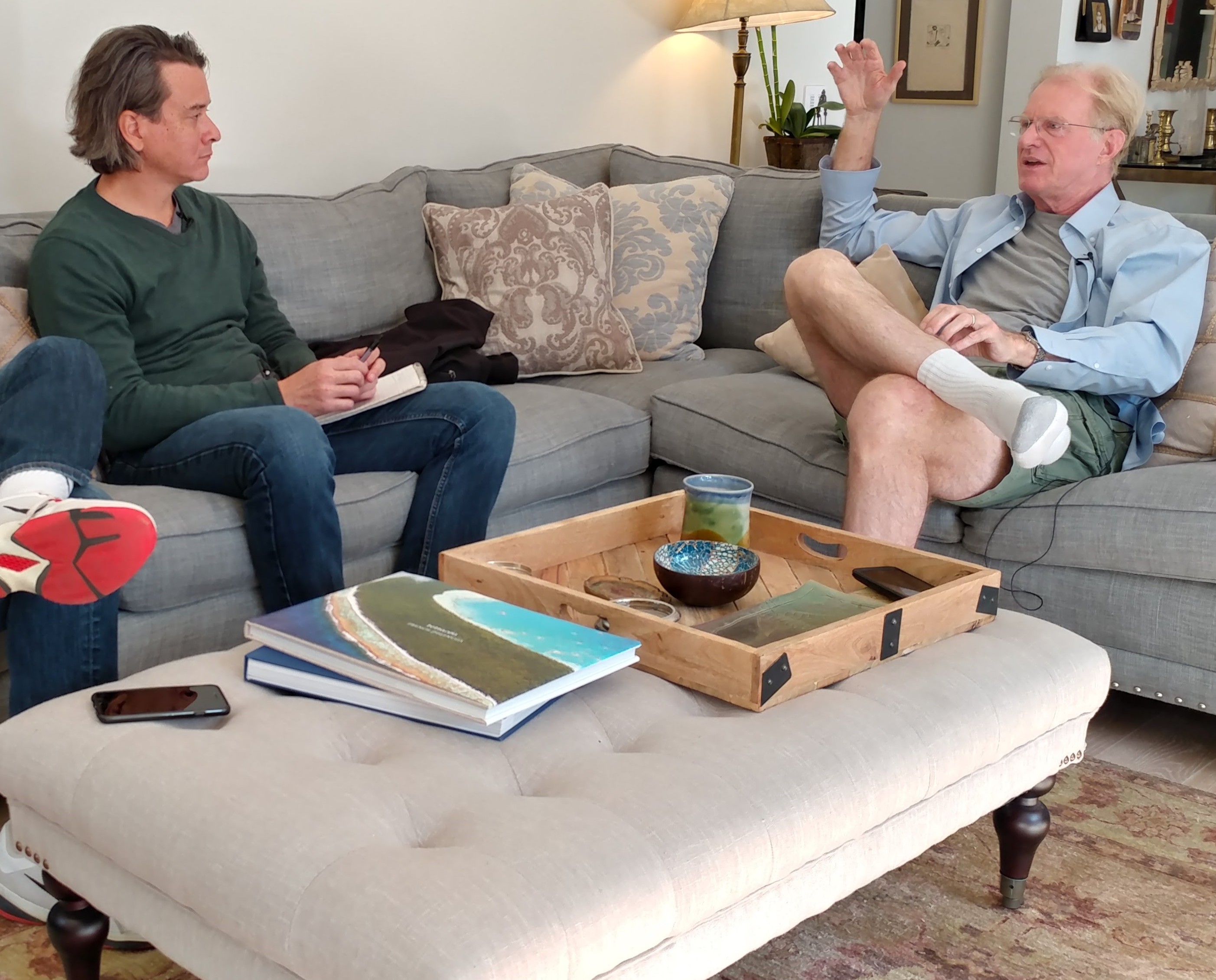 Climate change related work often comes down on one of two sides: 1. Mitigation to reduce or end human causes greenhouse pollution in order to slow down and lessen the impacts of global warming. 2. Adaptation of our communities and infrastructure in order to prepare for the impacts of climate change and respond to extreme weather and other consequences of climate change.
Doug Parsons, the host of the America Adapts Podcast talks to us about what he has learned from nearly 100 episodes interview adaptation experts. He will discuss differences between adaptation and resiliency. He highlights efforts to adapt to sea level rise, wildfires, and flooding, and points out an impact of climate change that will affect almost everyone at some point in their lives—extreme heat.
You will also hear an excerpt from a conversation Doug Parsons has with s Dr. Carolyn Kousky, the Executive Director at the Wharton Risk Management and Decision Processes Center at the University of Pennsylvania. They discuss how wildfires in California drove their utility into bankruptcy and what policy reforms are needed to prevent this from happening again.
Doug also reflects climate adaptation in light of the Coronavirus Global Pandemic. What lessons are climate adaptation experts learning? What challenges do they face?
The Art House
Joining us in the Art House is Musician and composer Jason Davis. Jason curates ClimateStoriesProject.org. The site hosts videos from people all over the world. They reveal the impacts of climate change in their lives, and how they are responding. Jason takes some of these stories and composes music to accompany them. You will hear a moving and powerful testimony from John Sinnok, Inuit elder in Alaska. Woven around the story is Jason's haunting and beautiful composition for the double base. He calls the piece Footsteps in Snow. You will also learn how you can share your own story on the website.  
Jason wants to hear your climate story. He invites you to explore his site to read other climate stories then consider contributing your own. That website is climatestoriesproject.org
We always welcome your thoughts, questions, suggestions, and recommendations for the show. Leave a voice mail at 518.595.9414. (+1 if calling from outside the USA.) You can email your answers to radio @ citizensclimate.org. 
You can hear Citizens' Climate Radio on iTunes, Spotify, Stitcher Radio, SoundCloud, Podbean, Northern Spirit Radio, Google Play, PlayerFM, and TuneIn Radio. Also, feel free to connect with other listeners, suggest program ideas, and respond to programs in the Citizens' Climate Radio Facebook group or on Twitter at @CitizensCRadio.