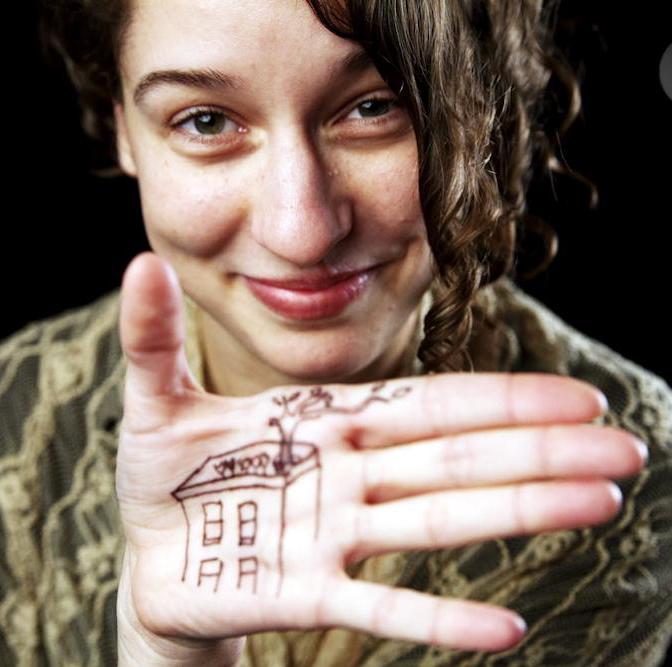 Show host, Peterson Toscano traveled to the island of Manhattan and met with someone engaged in hurricane recovery efforts in Puerto Rico. Ofelia Mangen, an Educational Designer and Technologist  at New York University, talks about climate change and Resilient Power Puerto Rico. This NY-based project has brought emergency solar power to the Puerto Rico. In addition, they are engaged in a project to provide long-term solar production. Ofelia talks about her own experiences in Rockaway, NY during Superstorm Sandy, and useful lessons she learned about resiliency. 
Art House
Peterson shares three books that look back at Hurricane Katrina. Learn about a graphic novel, a work of non-fiction, and a book of poetry
Puzzler Question
We hear your voicemail answers to last month's puzzler question regarding Larry, who thinks windmills are downright ugly.  
This month's puzzler
You are chatting with a neighbor. Let's call her Joan. Joan has family in Florida who were affected by Hurricane Irma. You start talking about climate change and the connections you see to these current weather events. Joan interrupts you, "No you are wrong. Climate change has nothing to do with these hurricanes. They have always had hurricanes. Scientists make it clear that there is no way you can say climate change has anything to do with these storms."
So, is Joan right? How can you effectively and accurately talk about these weather events and climate change?
 Get back to Peterson by November, 15, 2017. You can also email your answers to radio @ citizensclimate.org or leave a voicemail of 3 minutes or less at 570.483.8194. (+1 if calling from outside the USA.)
Dig Deeper
You can hear Citizens' Climate Radio on iTunes, Stitcher Radio, Podbean, Northern Spirit Radio, Google Play, and TuneIn Radio. Also, feel free to connect with other listeners, suggest program ideas, and respond to programs in the Citizens' Climate Radio Facebook group or on Twitter at @CitizensCRadio.