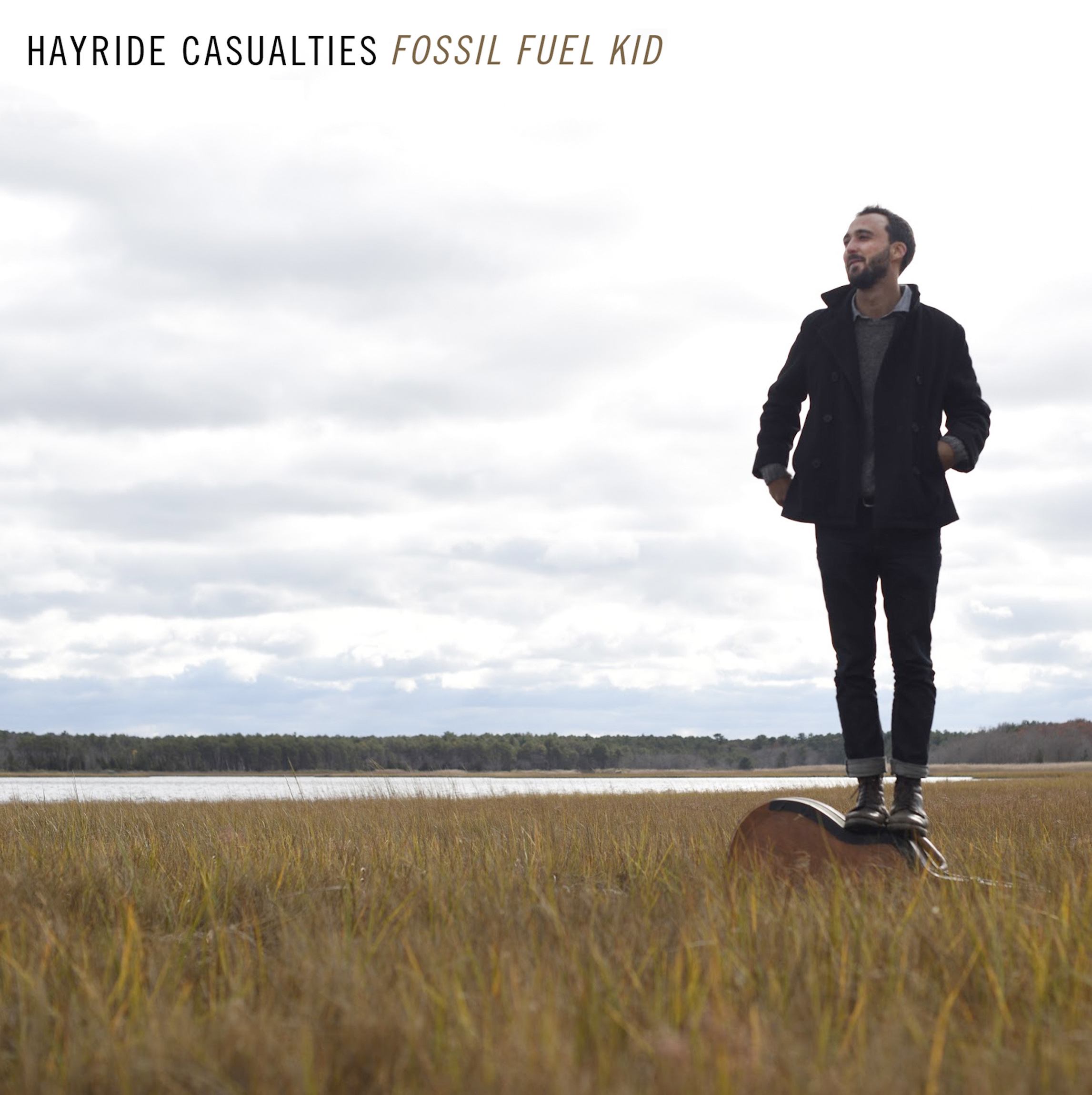 Sara Peach, the senior editor at Yale Climate Connections has only 90 seconds to tell a compelling and inspiring climate change related story. She sits down with show host, Peterson Toscano, to discuss the kind of stories that move people closer to climate advocacy. Based on extensive research from the Yale Program on Climate Change Communication, Sara and her team have produced hundreds of short radio pieces. She brought two of these stories with her to share on this episode. Sara also talks about where she is finding hope these and what she does when she hears discouraging climate news.
Art House
Singer Song writer Dan Dewald produces music as Hayride Casualties. His album Fossil Fuel Kid is all about climate change. The songs explore how climate change affects us. They point to the complications of feeling complicit in contributing to the pollution.  In addition, they have songs that point to the fierce passionate response needed to address our growing fossil fuel problem.
Citizens Climate Radio Puzzler
Many listeners wrote in to say they want more puzzler questions. We have set up a new listener call line, so can share you answers with us. How about you take a stab at the puzzler.
New Puzzler question
You are talking with your neighbor, Tabitha. She seems interested in your work as a climate advocate. You tell her about large solutions like carbon fee and dividend. You are so excited to find someone who wants to know more. But then you notice Tabitha's eyes start to glaze over. She interrupts you, "This all sounds so important and overwhelming. But What does it mean for you and for me?"

Tabitha wants to better understand climate change. She doesn't need more facts right now. She needs to hear some of your own story. How might you begin to shift the tone and and get personal with her? What does climate change mean for you? Let's personal.
Send Peterson your answers. Leave your name, contact info, and where you are from.
Get back to him by October 15, 2018. You can email your answers to radio @ citizensclimate.org or leave a voicemail of 3 minutes or less. And don't be anxious about the voicemail. You can leave as many versions of your answer as you like. If you stumble, try again until you feel comfortable with your answer. Leave your message at 518.595.9414. (+1 if calling from outside the USA.)
Dig Deeper
You can hear Citizens' Climate Radio on iTunes, Stitcher Radio, SoundCloud, Podbean, Northern Spirit Radio, Google Play, PlayerFM, and TuneIn Radio. Also, feel free to connect with other listeners, suggest program ideas, and respond to programs in the Citizens' Climate Radio Facebook group or on Twitter at @CitizensCRadio.
If you listen on iTunes, please consider rating and reviewing us!